Interior fit-out put scope is increasing day by day. In a complicated and digitally linked world, businesses need to innovate and compete in order to stay relevant in an ever-changing environment. Key components for growth are adaptability and flexibility. The tasks and responsibilities of staff are changing with the technology change.
The employee's work expectations have changed at the same time, and his performance review timeliness has increased dramatically. People want to engage in meaningful tasks and stay in a productive environment. They want comfortable, flexible, and a better balance between work and their personal life.
Fit-out interiors term
There are many terms and jargon that make others outside the interior decoration industry a little complicated. One of these terms is fit-out construction. People sometimes use "renovations" and "fit-outs" interchangeably but both have different approaches. They are closely related, they serve different purposes and follow different procedures. We will further discuss what fit-out actually is and its use in today's world.
What Exactly interior fit-out process?
Fitting means making an interior area suitable for habitation. In Constructing commercial buildings some areas are left open for the occupier to determine the necessary refurbishment levels. Ideally, fit-outs allow the company to design and develop the aesthetic of the facility. This means taking a vacant area and turning it into a functioning office. In order to see the true potential of a building and how best to place its structural components, window places, door fittings, heating and plumbing, and ventilation need to be taken into consideration.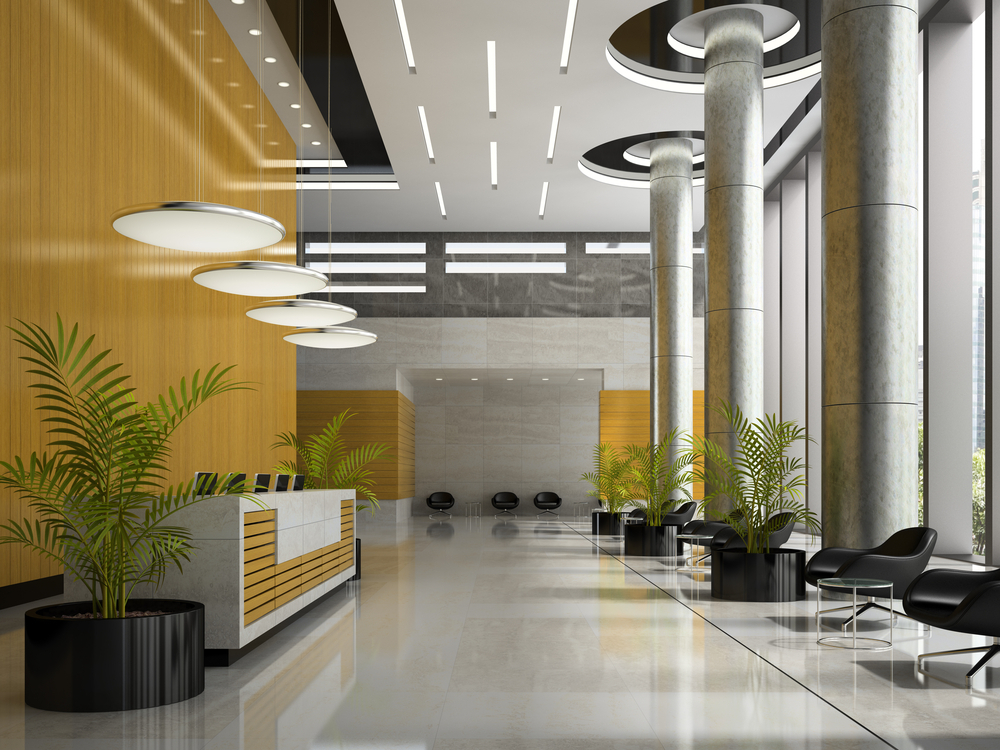 The use of interior fit-out services
Fit-out designs differ according to the setting thing include:
a) The interior fit-out services include floor installation, ceilings, couplings, and furnishings in building preparation.
b) Furthermore, the installation process can also include building services such as cabling, cabling, internet connectivity, and communications.
c) A fit-out design for a residential space, for comparison purposes, may vary from one for a commercial space.
d) It is the job of interior-fit contractors to guide you and advise you on the best plan of action for design and implementation.
The way forward for Interior Fit-out
In today's world Employees Expectation are increasing like:
     1. What they want:
People want to work meaningfully. Job expectations of employees have changed and would like to work in an environment that is welcoming or healthy and offers relevant range balance. Employees' duties and responsibilities are changing not only as a result of technological advancements but also as the economic environment changes.
     2. Patterns of world today
The overall concern for the environment, sustainability, and preservation of resources are growing over all of these developments. Design and fit-out trends in working places develop year by year. There is rarely a radical breakdown, instead, changes can be cumulative. Traditional economic patterns are being dismantled in the current day, and sustainable environments, efficient technologies, and wellness initiatives are being adopted.
    3. Interior fit-out works to Improved job efficiency
Companies hire interior fit-out contractors Because the right ones will boost productivity. Contractors and interior designers collaborate to improve the corporate environment, work atmosphere, and overall workplace architecture. According to studies, offices with excellent structures have a higher work-out rate than offices with no design arrangement at all.
Healthier and more efficient fit-out work
Interior fit out agency are working to give a healthy environment to people because:
a) The happier your staff and contractors are with the office's interiors and designs, the healthier and more efficient they will be.
b) A proper office configuration would ensure tranquility and allow the workers to excel even though the company's end goals are difficult to achieve.
c) A proper office configuration would ensure comfort and allow employees to perform much more for corporations that work diligently against end goals.
d) The proper use of floor space is an unusual sight in workplaces, which take their floor space for granted even though it is extremely important.
Reasons to Choose Design and Build for your next Fit-out Project
Reasons to Choose Design and Build are:
      I. Cost effective
With a design and build methodology, budgeting for the project is streamlined, making the whole project cost less in the long run. This strategy enables adjustments to be made without affecting the cost. It's excellent for a client who wants to be involved in the construction process on a daily basis. Cherry Brown Interiors, for example, has first-hand expertise with the costs of ordering and installing goods.
     II. Thriving in the GCC
The interior design and fit-out sector are thriving in the GCC as the need for new hotels, retail spaces, commercial real estate, schools, and hospitals grows. The design and build permit process begins when the design has been completed during the phases of on-site.
    III. Work on innovation and collaboration
Many businesses hire the cream of the region's design and architectural community to keep up with the newest trends and technology. The design-build technique promotes teamwork, innovation, and improved collaboration. Fit-outs in-house, designed, and built spaces are intrinsically more high-quality than those that are designed by a separate architect or designer.
Best companies in UAE use company's style models
The best fit-out models which are tested and accepted by customers are based on:
The company's style, job atmosphere, and other aspects. It can boost employee productivity and happiness.
The design-build method offers a common point of contact with the whole project. In the traditional design and build process
The owner has to choose an architect, finalize the plan, bid on the project, select a contractor, and then serve as an agent.
Companies in the UAE use the design-build approach which encourages coordination, innovation, and greater collaboration.
Design and build fit out companies in UAE
Since 2015, we've seen employers from various projects use this procurement method. Many projects completed by Interiors in the residential, commercial office, hotel, leisure, and retail industries. Recognizing the benefits of this sourcing method, an increasing number of businesses are using it. Interior fit-out architecture firms in the UAE strive to provide a pleasant working atmosphere.

The value of structural space in corporate environments
A sustainable workplace fit-out includes the use of green building materials, resource management, and the reduction of hazardous emissions. Many venues have adopted the notion of multi-functional rooms in recent years. It is crucial for the way we use and arrange space when undertaking a project to be included in the design process. According to the authors, businesses must be able to scale up and down quickly in response to economic swings, and consumers want more control over the environment they live in. It can have several different financial implications, including occupancy rates and square footage, and can have a more subtle effect on a business.
Fit-out work in result of technological advancements
There are numerous challenges that arise in the future that all require a serious amount of focus, work, and attention, among many others, including the technologies of IoT, remote monitoring, data analytics, 3D. Technology can make fit out more effective by measuring how teams utilize space in real-time. Work has evolved into one of our modern society's key forms of social involvement. Those in the design industry must consider these inclinations in our modern office design in these times. It includes making remote working more effective, ensuring the workplace provides flexible work and collaboration areas.
Conclusion
Interior fit-out is a popular procedure to provide your house and workplace with the greatest solutions. Companies are becoming aware of the need for investment in environmentally friendly work. Companies focus on enhancing the physical and mental wellness of employees. The basis of whatever we do is sustainability. An excellent illustration of how technology and sustainability may be incorporated in the design of the SMART Dubai fits out.
Companies are beginning to appreciate the need to invest in healthy and sustainable work environments. It aims to improve the physical health and emotional well-being of employees. The adoption of a sustainable strategy brings several problems and possibilities for companies.